The Differences Between Machine Screw Jack And Ball Screw Jack, Ball Screw Vs. Machine Screw Jack, Machine Screw Jack Vs. Ball Screw Jack.
The
Worm Gear Screw Jacks
come in two major categories screw jacks, they are Worm Gear Machine Screw Jacks and Worm Gear Ball Screw Jacks.
Once load capacities, duty cycles, and lifting speeds are established, the engineers and designers must choose the type of screw jacks, both are good choices for reliably lifting and positioning loads, but the decision to use a ball screw jack or a machine screw jack is based on the application. For many applications, a ball screw model is the best choice. Ball screw jacks are more efficient and therefore require less power than a machine screw jack in the same application.
Machine Screw Jack Features:
1. A brake motor is usually NOT required to hold position on self-locking jacks. They are suited for manually operated by a hand wheel.
2. Are best for slower movement and low to moderate duty cycles
3. Most machine screw jacks are inherently self-locking in the absence of vibration
4. Stainless steel, metric, and motorized jack models are available with machine screws
5. Adaptable for wash down applications
6. Working Principle: The worm wheel acts directly on the lead screw (lifting screw).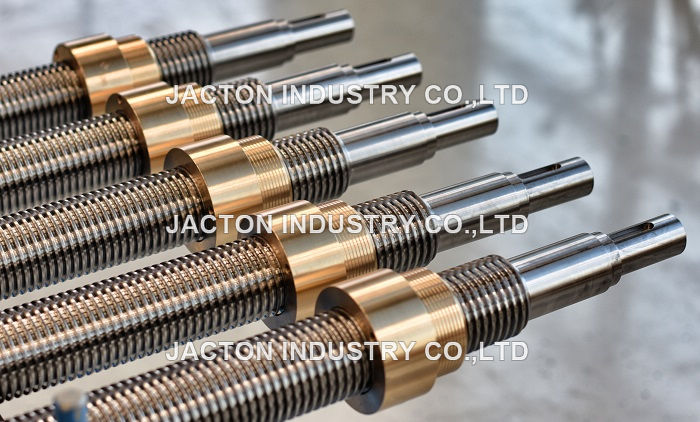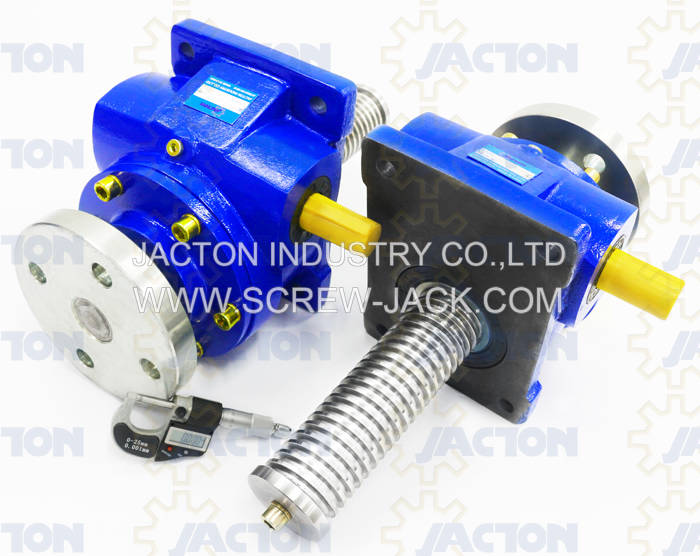 Ball Screw Jack Features:
1. They are not self-locking and REQUIRE a brake motor to hold position.
2. Are suitable for higher travel speeds and moderate to higher duty cycles
3. Move loads faster and with less horsepower
4. They are NOT suited for manually operated.
5. Are good for moving loads with longer continuous travel.
6. Motorized ball screw jacks are available, but must be brake motor.
7. Working Principle: The worm wheel acts on the ball screw (via the ball nut) which actuates the lead screw. This system offers greater efficiency between the input and the useful output compared with a machine screw jack. In addition, it allows for greater actuation speeds and, due to the low friction, is very durable.
8. Other advantages: high efficiency, high performance, higher duty cycle, high accuracy grade, low backlash, and long service life.