(5) Shaft Arrangements And Direction Of Shaft Rotating
Important Note: Drive shafts can be rotated in both clockwise and counter-clockwise rotation directions.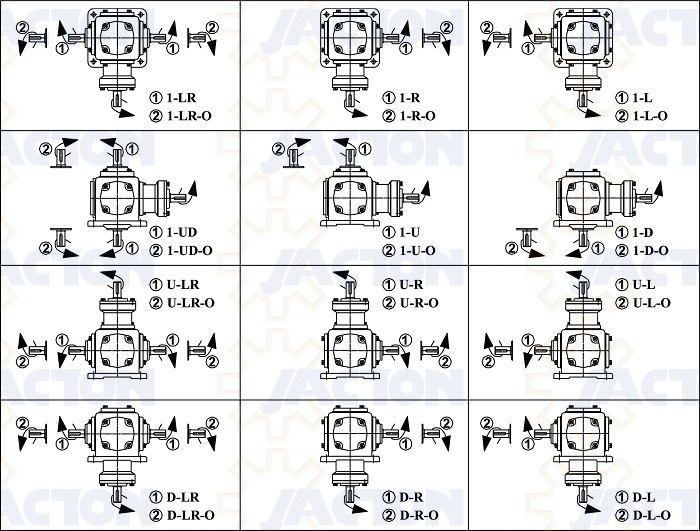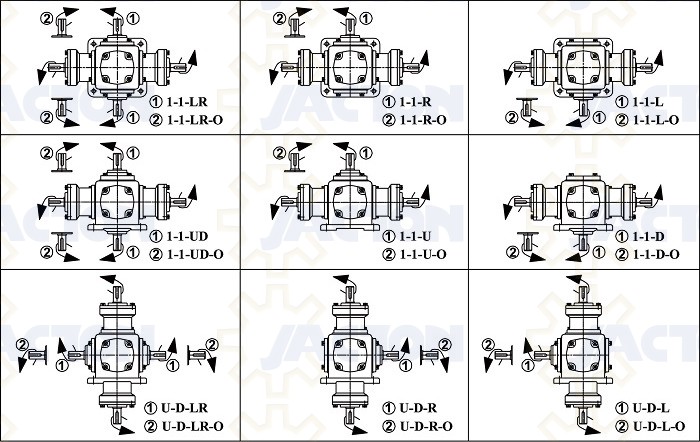 (6) Mounting Positions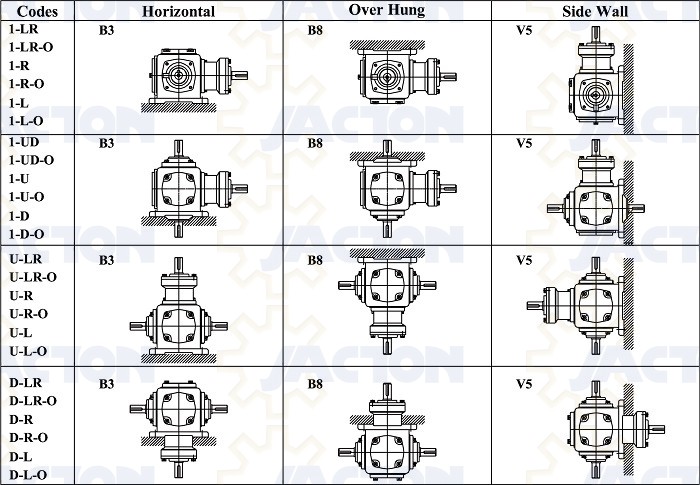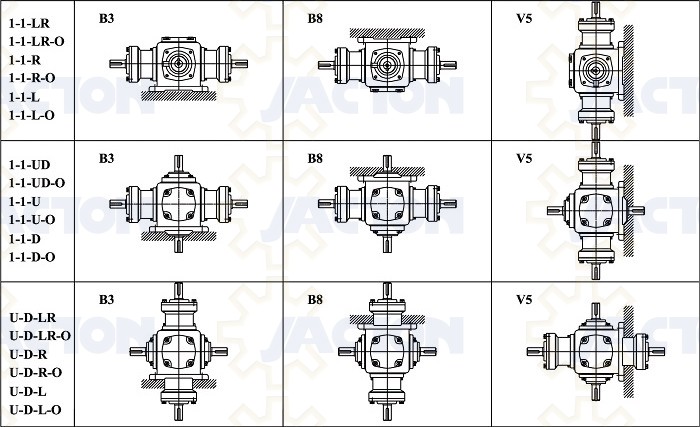 Select or construct a Complete Order Code and Order Quantity of the
Spiral Bevel T Gearboxes
you wish to purchase. Request A Quote Online directly. We will quote you ASAP.