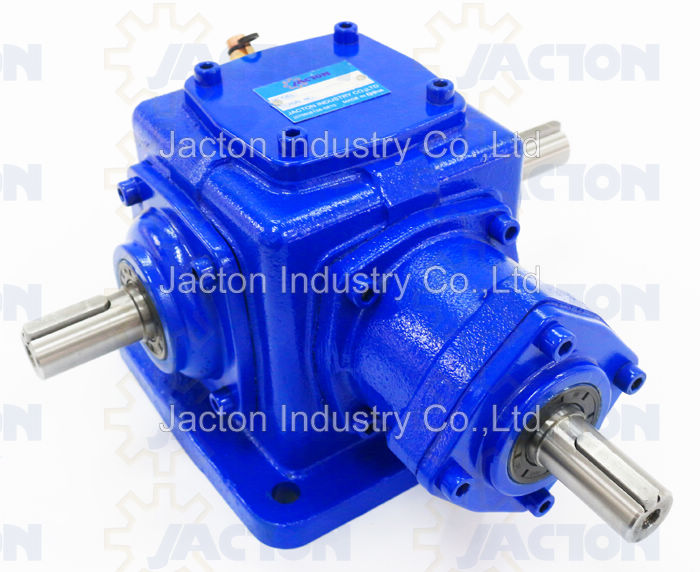 JT Series Classic Miter Gearbox
with the use of high-precision spiral bevel gears, delivers high transmission efficiency and high transfer capacity, high performance, low backlash, smooth rotation, silent drive possible, low running temperature, long life and easy installation. General applications in worm gear screw jack systems, industrial dryers, folding machines, brushing machinery, power transmission equipment, pumps, damper controls, case openers, paper rewinders, test equipment, blowers and fans, unloaders and unscramblers, bottle capping, electroplating machinery, folding machines, food processing equipment, transfer machines, chemical mixers and recording equipment.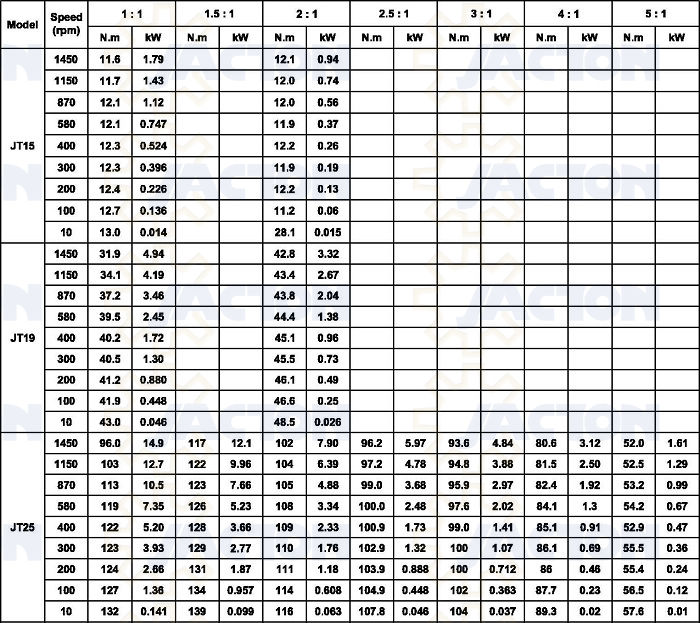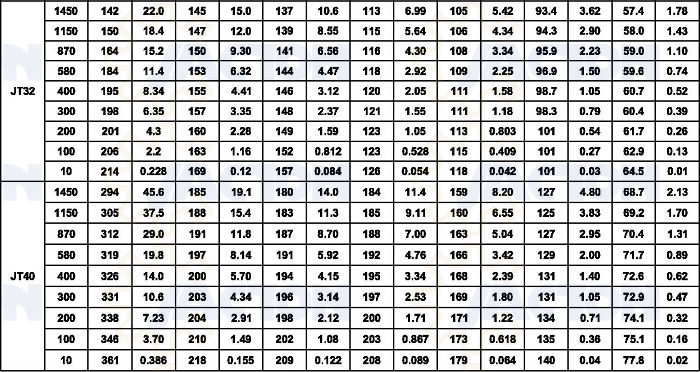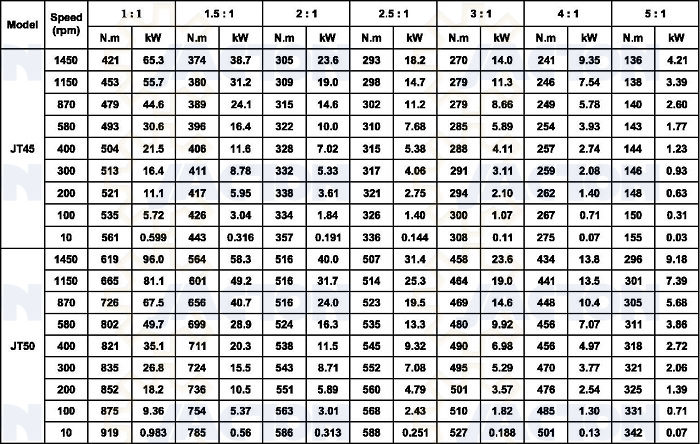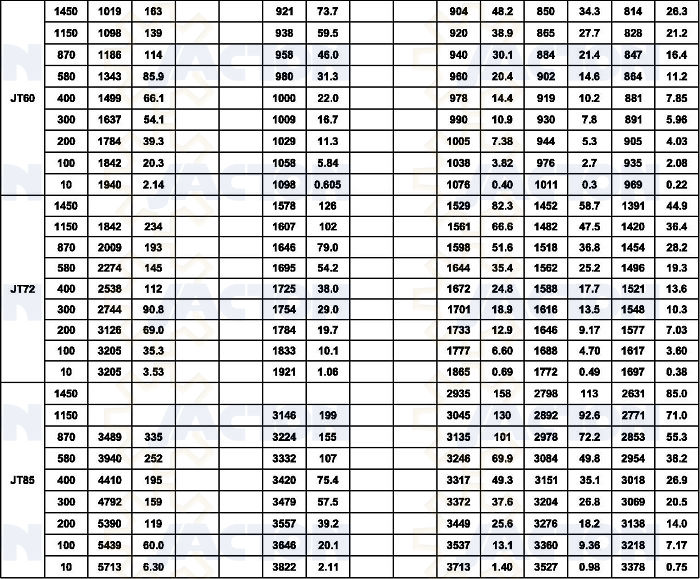 Classic Miter Gearbox Features
* Used in pairs case hardened alloy steel spiral bevel gears to transmit rotary motion, mechanical power and torque.
* Gears ratios of 1:1, 1.5:1, 2:1, 2.5:1, 3:1, 4:1 and 5:1 are actual ones.
* Power range from 1.79kw to 335kw, Torque range from 28Nm to 5713Nm.
* Gear transmission average efficiency up to 94%.
* 2-way, 3-way and 4-way Configurations. Allows both horizontal and vertical shafts.
* Solid Shaft, Hollow Shaft, and Direct motor mount or via motor flanges.
* Various Shafts Arrangements, Rotation Directions and Mounting Positions available.
* High efficiency, high transmission capacity, low backlash, noiseless operation, low running temperature and long service life.
Classic Miter Gearbox Structures and Materials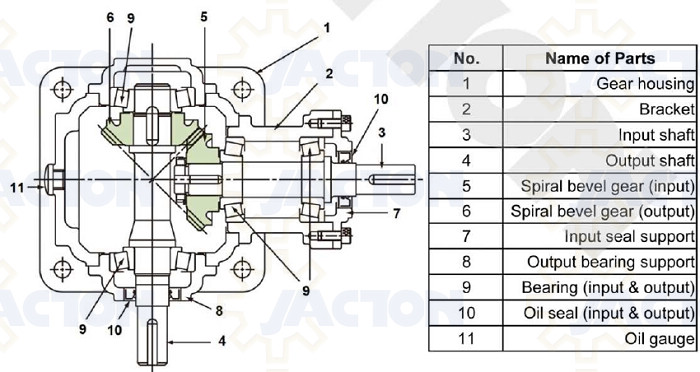 * Spiral bevel gears:
High purity rugged alloy steel 20CrMnTiH, carburizing and quenching, case hardened and lapped in pairs for intersecting shafts, low noise with grinded spiral teeth, high torque with milled teeth, high rigidity and wear resistance.
* Housings(Gearboxes):
High rigidity cast iron housings designed for superior thermal conductivity provides rigid gear and bearing support.
* Input and output shafts:
Hardened and tempered alloy steel 40Cr material, hanging heavy load capacity With key and key way. Custom corrosion resistant stainless steel shafts, or other corrosion resistance painting shafts, spline shaft, shaft without key and key way.
* Bearings:
Heavy duty tapered roller bearing. Custom reinforced bearings for higher radial and axial load. Custom corrosion resistant stainless steel bearings.
* Oil Seals:
Double lip oil seal, prevent gear oil leak and dust-proof.