JBG3 Quick Lifting Screw Jack Pictures
With ball screw spindles, high speed screw jacks achieve even better performance. All high speed screw jacks are functional in any position and can be mounted on all sides thanks to the cubic design. Depending on the application, the gear units are supplied with up to four drive shafts, so that additional bevel gear drives may be omitted. Note: all bevel gear ball screw jacks are without self-locking function, required a brake motor or external locking device to hold the position.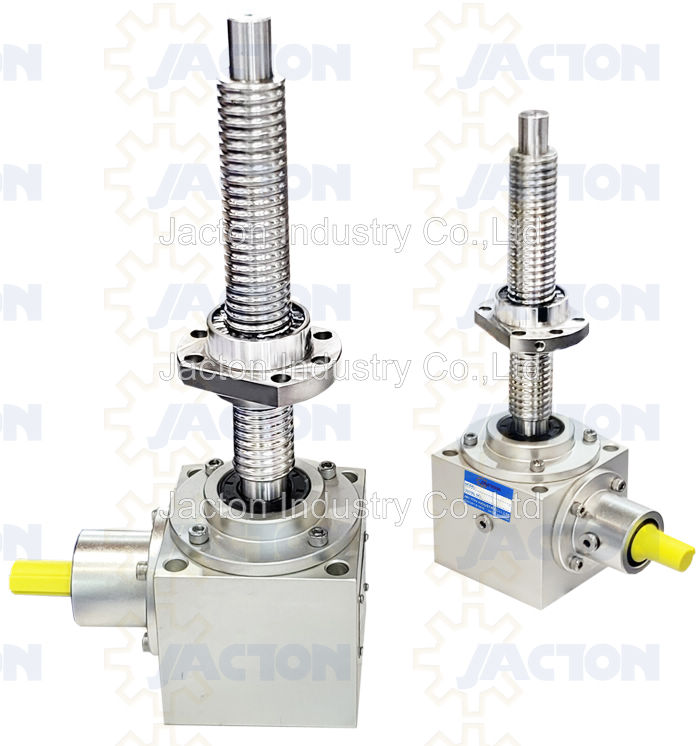 JBG3 Quick Lifting Screw Jack Specifications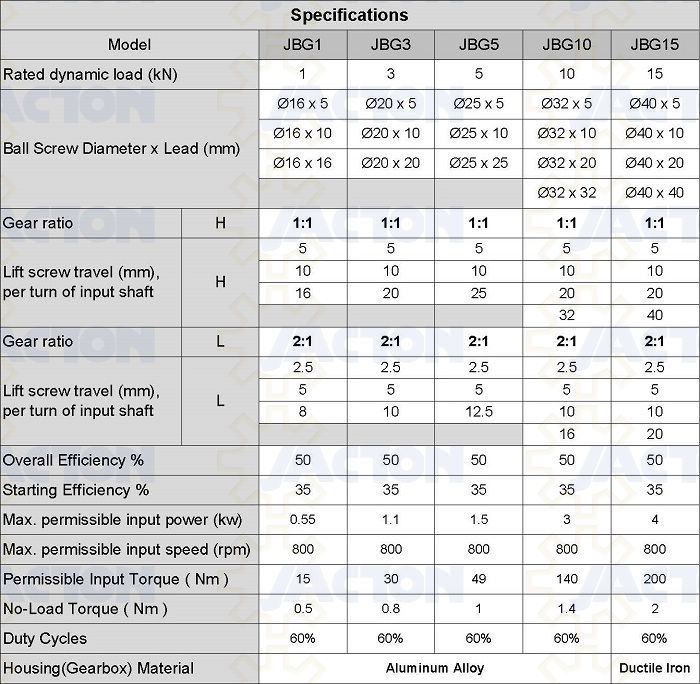 Note:
For multiple high speed quick lifting screw jacks lifting systems, some bevel gear jacks require left-handed ball screw. However, there are not high(large) leads sizes for left-handed ball screws. Please pay more attention when selection.
JBG3 Quick Lifting Screw Jack Dimensional Drawing
About 2D Autocad dwg, dxf assembly drawings, and 3D stp, step, model, igs, prt or catpart assembly drawings, please contact Jacton Industry directly.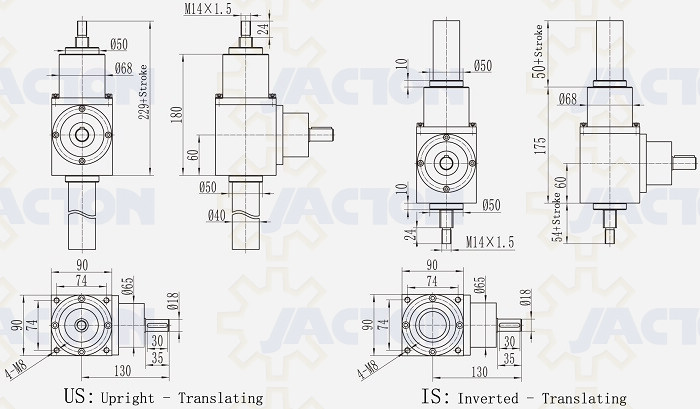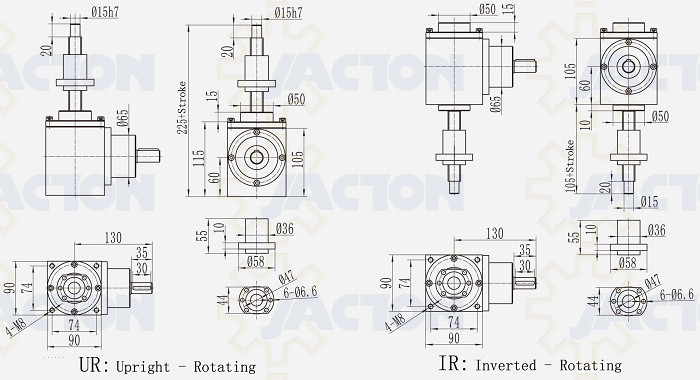 Dimensions are subject to change without notice.