Order Code for Miter Gearbox Aluminum Alloy

(1)

Model,

(2)

Gear Ratio, (3) Input Speed

and (4) Output Speed
*
Miter Gearbox Aluminum Alloy models: JTA10, JTA15, JTA20, JTA24.
* Housing materials: Die-casting

Aluminum Alloy

.

* Drive Shafts materials: Alloy steel, custom-made stainless steel 304, 316.
* Standard Aluminum Miter Gearbox
with maximum allowable input and output speed 1500RPM.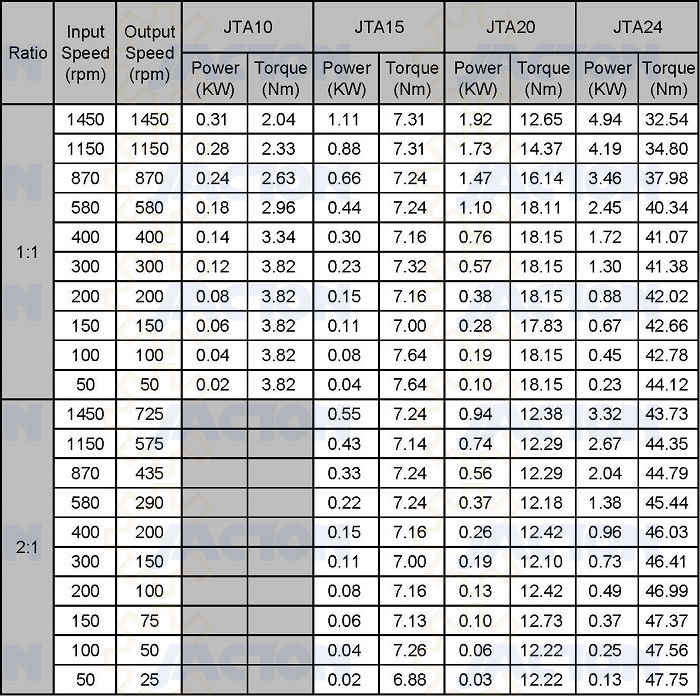 Important Note:
Don't write the wrong gear ratios when you require reduction gear ratios, or increase gear ratios. For example, 2:1 ratio, that is speed reducer. 1:2 ratio, that is speed increaser.

(5) Shaft Arrangements And Direction Of Shaft Rotating
Important Note: Drive shafts can be rotated in both clockwise and counter-clockwise rotation directions.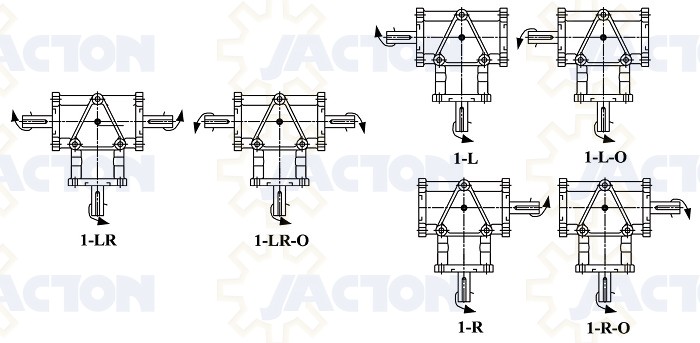 (6) Mounting Positions


Important Note:
Mini Gearboxes with grease lubrications, available in Universal Mount.
Select or construct a Complete Order Code and Order Quantity of the Lightweight Mini
Bevel Gearboxes
you wish to purchase. Request A Quote Online directly. We will quote you ASAP.