JT25 Miter Gearbox Pictures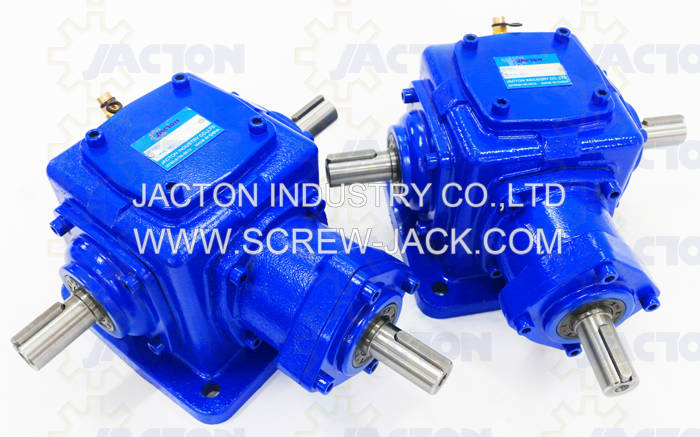 JT25 Miter Gearbox Descriptions
1. 90 degree angle assembly spiral bevel gears.
2. Used to transmit rotary motion, mechanical power and torque.
3. High efficiency miter gearbox, up to 98%.
4. 1:1 to 5:1 gear ratios , customized special gear ratio.
5. Input power from 0.01Kw to 14.9Kw. Drive torque from 57.6N.m to 132N.m. Input and output speed from 10 to 1450Rpm(high speed gearbox, contact Jacton engineers).
6. 25mm diameter input and output shaft

.

42 types shaft arrangements and direction of shaft rotating. Shafts can be rotated in both forward and reverse direction. Clockwise and counter-clockwise rotation direction are available.
7. Soild shaft as standard

, custom made hollow shaft or motor adapter to bolt an IEC motor flange

.


8. horizontal mounting, overhung mounting or wall mounting are available.


9.

2 way gearbox,

2 way reverse gearbox,

3 way gearbox,

3 way reverse gearbox

, 4 way gearbox are available.
10. low backlash, quiet low noise less than 80dB under 1500rpm at 1 meter distance, low working temperature less than 50 degree centigrade.

JT25 Miter Gearbox Specifications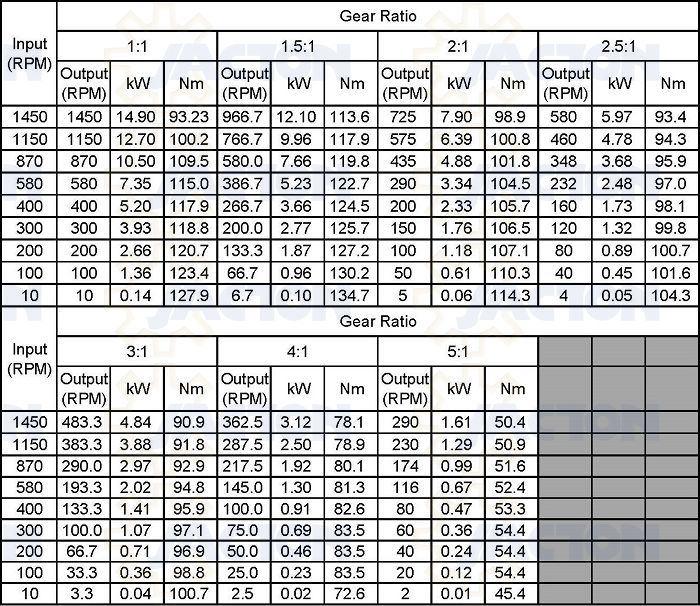 JT25 Miter Gearbox Dimensional Drawing

Note:

below drawing dimensions for standard soild input and output shaft with 1:1 to 3:1 ratios.

If other ratios such as 4:1 ratio

with 19mm dia. input shaft & 25mm dia. output shaft

, 5:1 ratio

with 19mm dia. input shaft & 25mm dia. output shaft