JTW-5T Machine Screw Jack Pictures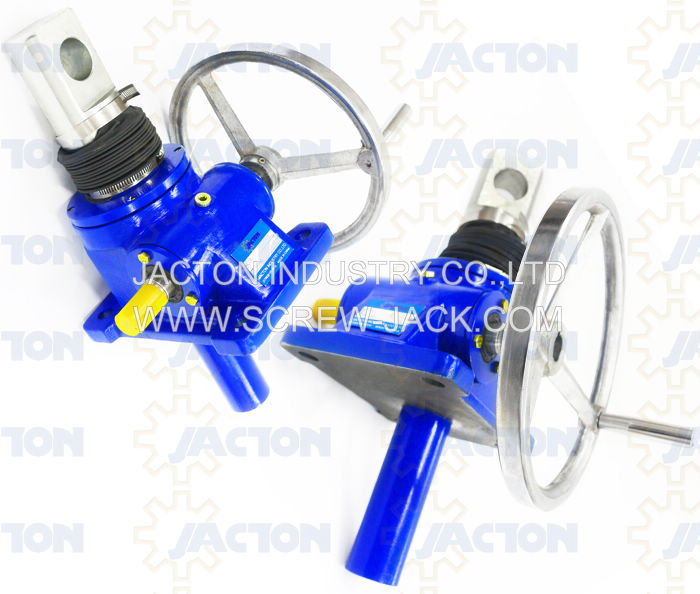 JTW-5T Machine Screw Jack Features
1. Maximum load capacity 5 ton, maximum torque 44.2 Nm.
2. Lift screw diameter 40 mm, pitch 7 mm. Gearbox sizes 210x158x128mm. Center height 61.5mm, center distance 56mm. Worm shaft diameter 20mm.
3. 6:1, 24:1 gear ratios
4. Translating screw, rotating screw with aluminum bronze traveling nut, non-rotation keyed screw configurations in upright or inverted mounting orientation.
5. Precisely positioning, self-locking acme screw which supports the loads and hold position with no need to employ brake mechanism or other locking systems.
6. Manual machine screw jack by hand wheel or hand crank, electrical drive machine screw jack by electric motor or gearmotor driven, or both.
7. 3-phase or single phase motor driven with 1500 rpm input, standard lifting speed 1750 mm/min and 437.5 mm/min.
8.
Top plate (I), clevis end (II), plain end(III) and threaded end (IV) are available. Custom made spherical hinge, forked head
.
9. Individually or multiple jtw-5t machine screw jack lift system arrangements are available.
JTW-5T Machine Screw Jack Specifications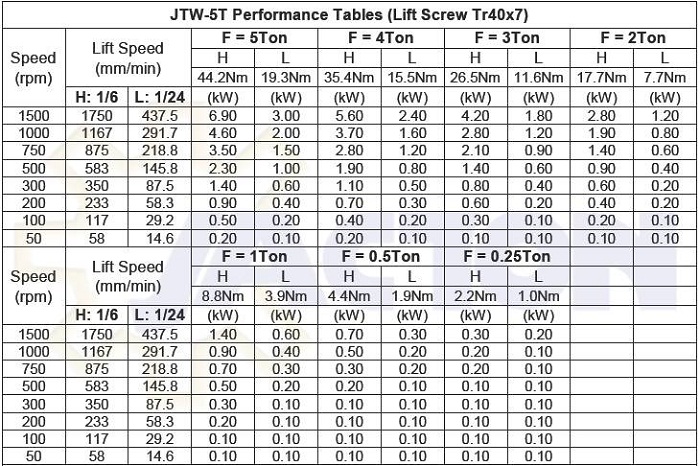 JTW-5T Machine Screw Jack Dimensional Drawing