JSS-15T Stainless Steel Jack Specifications


* Note:
The dark gray figures in the tables indicates operational restrictions due to thermal limits. Static only (dynamic not permitted). Selection of screw jacks using these figures should only be carried out in consultation with our engineers. When your selection is made within the areas dark gray, you will need to reduce duty cycle or choose larger model screw jacks in order to allow effective heat dissipation.
* Conditions:
Duty cycle 20%/h or 30%/10min, 20 °C ambient temperature.
* Gear Ratios: H:
high ratio,
L:
slow ratio.
* Nm:
Input torque required
, kW:
Input power required.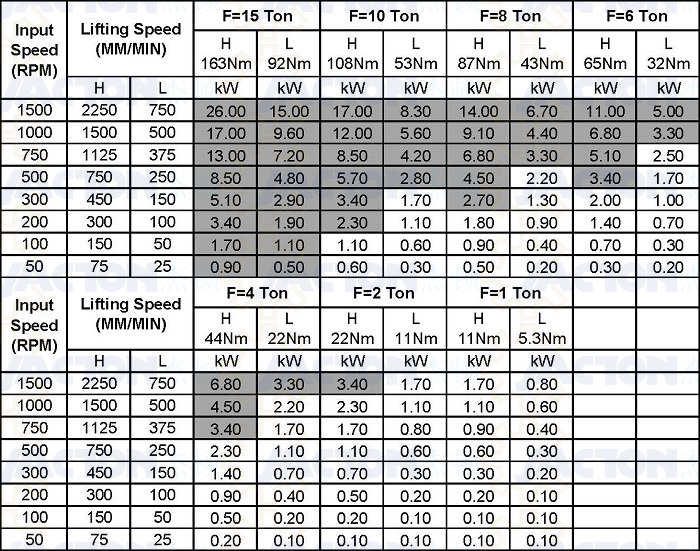 JSS-15T Stainless Steel Jack Dimensional Drawing