Flange Input Solid Output Shaft Gearbox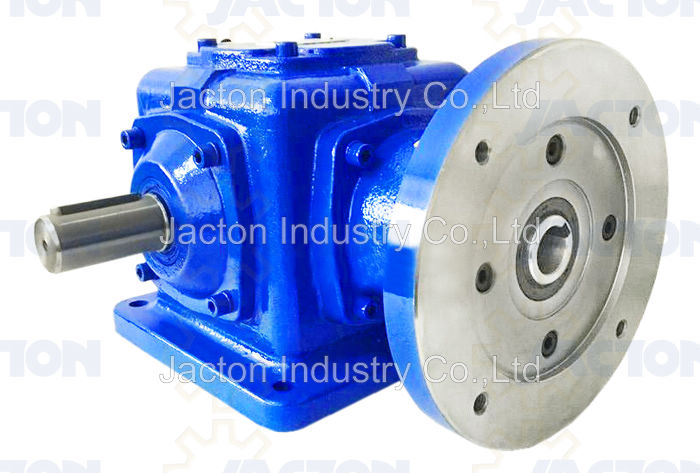 Features:
* Used in pairs case hardened alloy steel spiral bevel gears to transmit rotary motion, mechanical power and torque.
* Gears ratios of 1:1, 1.5:1, 2:1, 2.5:1, 3:1, 4:1 and 5:1 are actual ones.
* Power range from 1.79kw to 335kw, Torque range from 28Nm to 5713Nm.
* Gear transmission average efficiency up to 94%.
* 2-way, 3-way and 4-way Configurations. Allows both horizontal and vertical shafts.
* Solid Shaft, Hollow Shaft, and Direct motor mount or via motor flanges.
* Various Shafts Arrangements, Rotation Directions and Mounting Positions available.
* High efficiency, high transmission capacity, low backlash, noiseless operation, low running temperature and long service life.
Gearbox and IEC Motor Adaptor Flange Input Dimensions: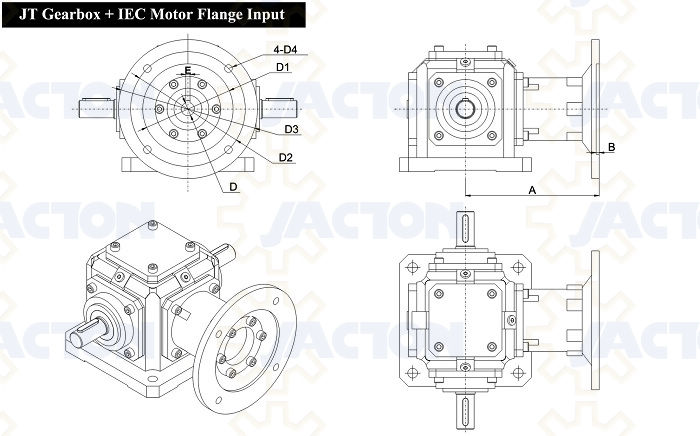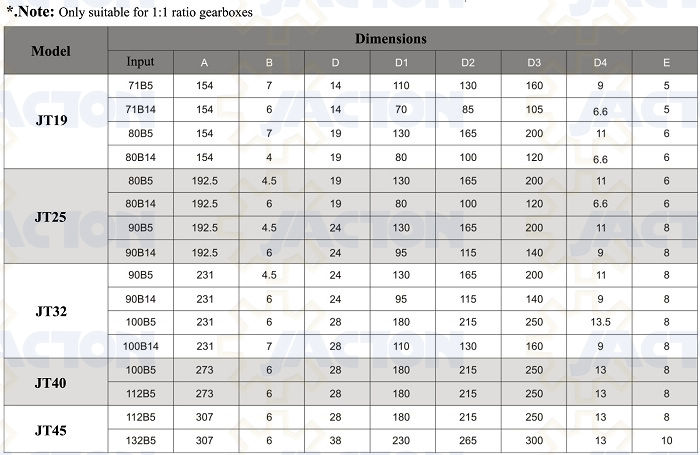 Gearbox and IEC Motor Input Dimensions: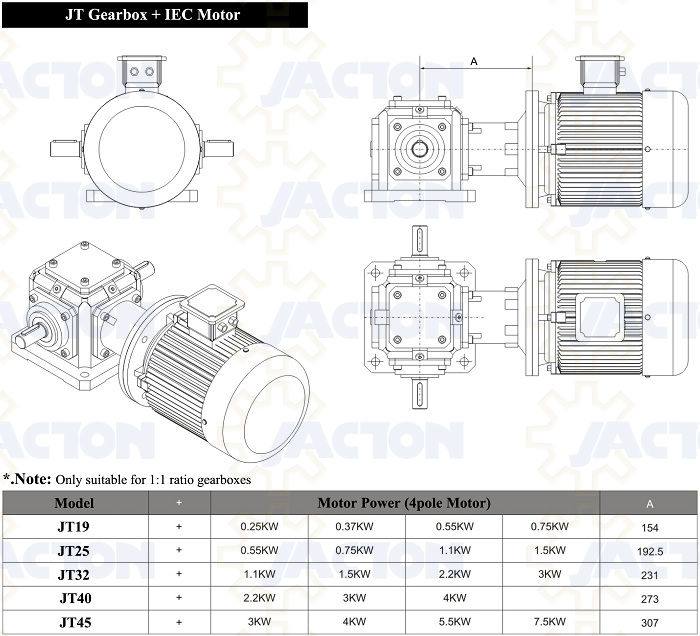 Gearbox and RV Worm Geared Motor Input Dimensions: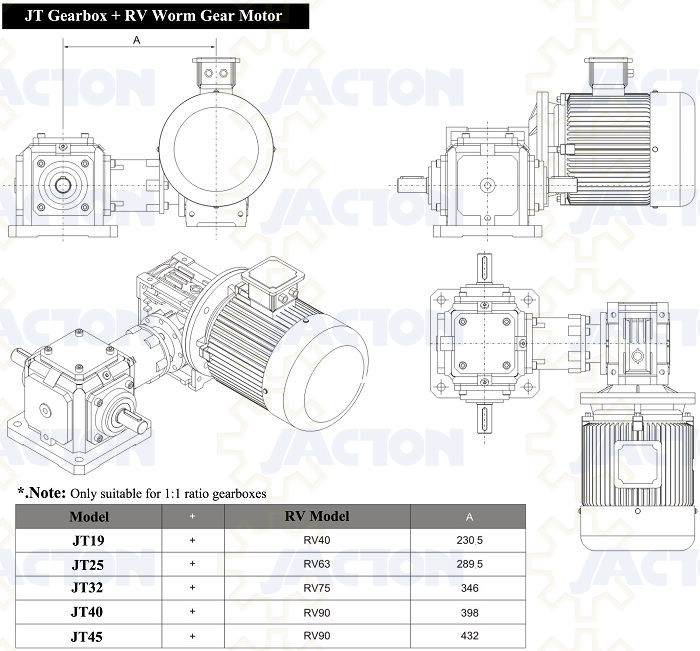 Specifications: