JTP240 Miter Gearbox Pictures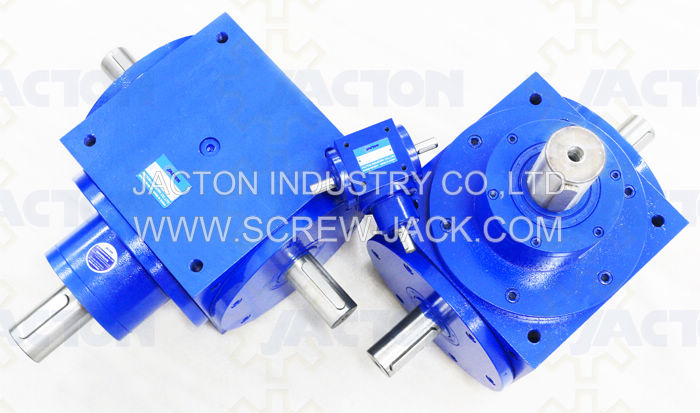 JTP240 Miter Gearbox Descriptions
1. Gear ratios 1:1, 1.5:1, 2:1, 3:1, 4:1, 5:1, custom other gear ratios.
2. Cubic gearbox sizes 240x240x240mm, with all-round tapped holes for universal mounting, 6 possible universal mounting positions, can be easily mounted in any direction.
3. Configuration available input and output solid shaft, input solid shaft with output hollow shaft, input IEC flange with output solid shaft, input IEC flange with output hollow shaft. For hollow shaft and IEC flange, please consult us.
4. 48mm diameter drive shafts. Shafts arrangements available 2 way, 3 way, 4 way. Shafts can be rotated in both clockwise and counter-clockwise rotation direction. Mounting position available horizontal mount, over hung mount and wall mount.
5. Max. allowable torque 694 n.m, max. allowable power 90.5 kw, max. allowable speed 1500 rpm.
6. Low backlash, quiet low noise, low running temperature.


JTP240 Miter Gearbox Specifications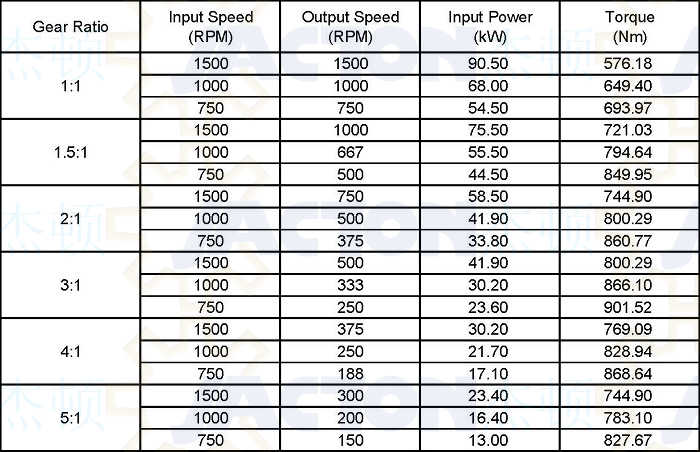 JTP240 Miter Gearbox Solid Shaft Input and Output Dimensions