JBG1 Quick Lifting Screw Jack Pictures
JBG1 Quick Lifting Screw Jack housing is made of aluminum alloy with surface oxidation treatment. Compared with other cast irons, it is lighter in weight, higher in strength, and easier to dissipate heat. These bevel ball jacks are especially suitable for high speed and high-frequency operation. Note: ball screws and nuts are without self-locking function, required a brake motor or external locking device to hold the position.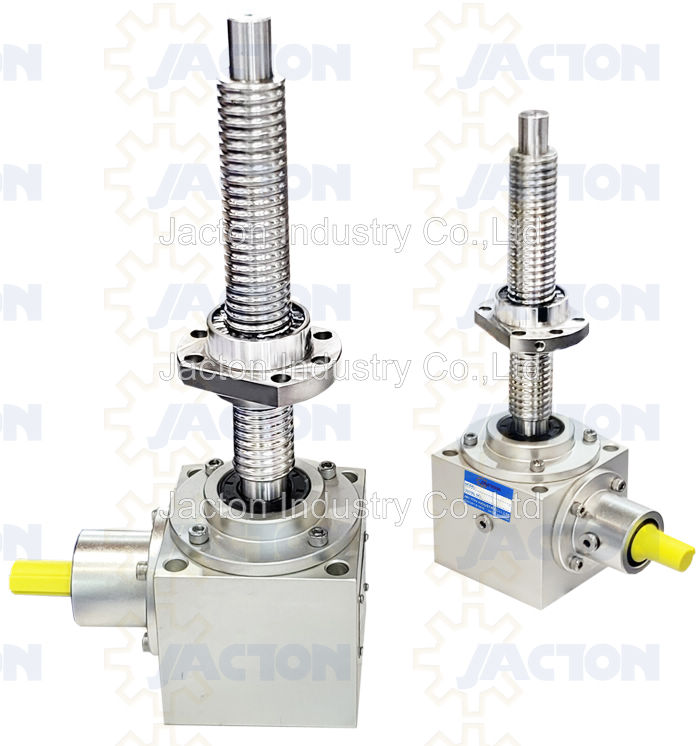 JBG1 Quick Lifting Screw Jack Specifications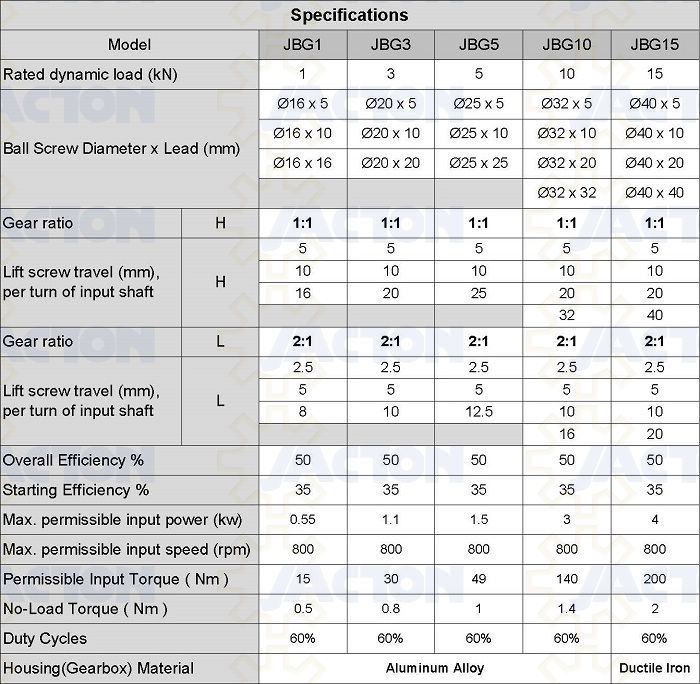 Note:
For multiple high speed quick lifting screw jacks lifting systems, some bevel gear jacks require left-handed ball screw. However, there are not high(large) leads sizes for left-handed ball screws. Please pay more attention when selection.
JBG1 Quick Lifting Screw Jack Dimensional Drawing
About 2D Autocad dwg, dxf assembly drawings, and 3D stp, step, model, igs, prt or catpart assembly drawings, please contact Jacton Industry directly.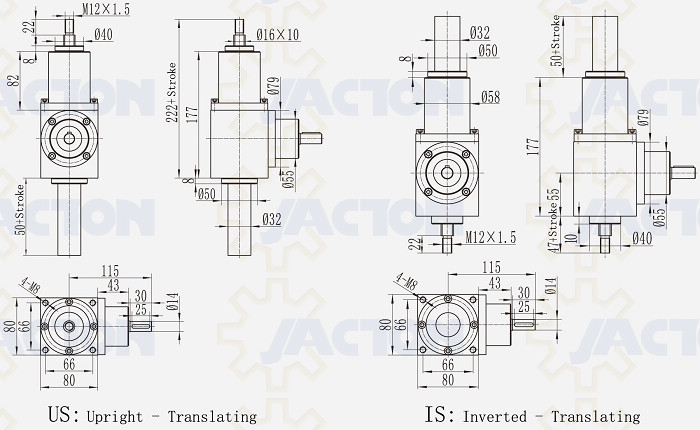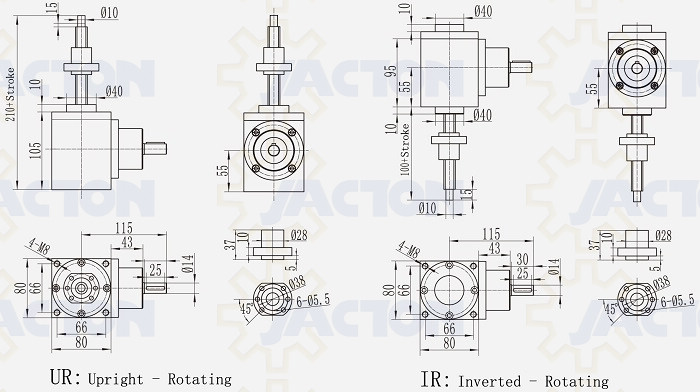 Dimensions are subject to change without notice.