What is a Linear Actuator?
An Electric Linear Actuator is a device that pushes or pulls something in a linear direction or straight line. The rotational motion in its electric motors powered by electrical energy is what causes this motion.
100KG Parallel Electromechanical Linear Actuators Replace Hydraulic or Pneumatic Cylinder. 100KG Parallel Electromechanical Linear Actuators include heavy load capacity, high linear speed, long service life, low noise system, no oil leaks, contamination or fire risk, accurate and repeatable positioning using simplified system, easy synchronization, easy installation, no pipework, powerpack and valves, choice of end fittings like clevis, threaded end, top plate, trunnion mounting (with or without feet), proximity switches, guided ram (guiding the load side loads on the actuator ram should be avoided by ensuring that the load is guided), and bellows boots.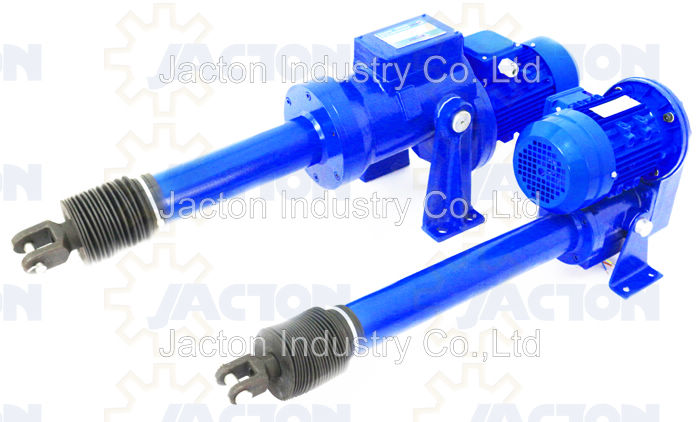 100KG Parallel Electromechanical Linear Actuators Technical Details &
Drawings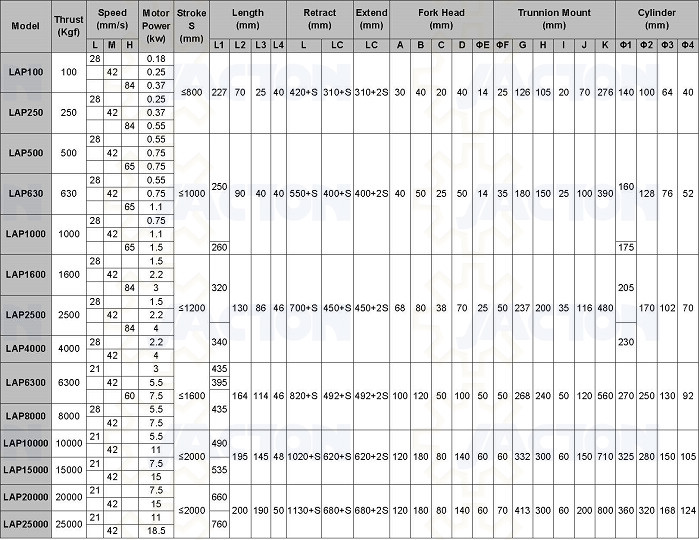 Trunnion Mounting Feet
Drawings