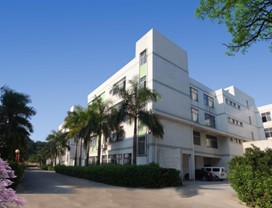 * Main Products: Screw Jacks, Gearboxes, Linear Actuators.
* High Quality: 15+ Years of Export Quality Assurance. We have completed 100+ Large Projects, and 5000+ Customers are mainly located in 80+ Countries.
* Brand: JACTON. Factory Price. Most of the Standard Screw Jacks, Miter Gearboxes and Lift Systems are In Stock and Ready For Shipment.
* Vision & Mission: Provide a Complete Screw Jack Lifting System solutions. JACTON© high quality Screw Jacks and Bevel Gearboxes are used to replace the United States, Germany, United Kingdom, Italy, Austria, Switzerland, Japan and Taiwan international brand Screw Jacks and Gearboxes. Thereby reducing the production cost of customers.
* Other Advantages: Free 2D, 3D CAD Models. All Jacks and Gearboxes are with CE Certificate. Safety Transportation with strong standard export plywood cases materials (free fumigation). Quality Assured with double quality inspections. Original Inspection Reports, Operation Manual and Book Catalogue are put into the packages. Custom design available, OEM service available, Free engineering advice and Customer label available.

Dongguan JACTON Industry Co., Ltd, as a general taxpayer, VAT Number: 9144190007026567X3. Brand: JACTON. We are an audited professional manufacturer and supplier by SGS (Serial NO.: QIP-ASI192186), BV (Serial NO.: MIC-ASR202862), Domestic and International Alibaba, and Made in China organizations. All standard JACTON© Electric Screw Jack, Manual Screw Jack, Worm Screw Jack, Stainless Steel Jack, Ball Screw Jack, Bevel Gear Jack, Miter Gearbox, Lift System and Linear Actuators are with CE certifications. We have a strict quality system, with more than 10 senior engineers, more than 70 experienced skilled workers and practiced sales teams, and consistently provide the high quality linear drive systems to meet the customers electro-mechanical actuation, lifting and positioning needs. We guarantee quality, reliability, performance and value for today′s demanding industrial applications. Factory Sizes 7000-8000 square meters, processing with modern advanced machines such as CNC gear hobbing machines, CNC flank grinding machines, CNC cylindrical grinding machines, multi-axis CNC milling machines, CNC lathes, Machining centers and other equipment. Production Capacity: For Screw Jack, average annual production capacity 30000-40000 units, highestEver almost 50000 units, and average annual output value 30 million to 40 million CNY, approximately equal to 4.5 million to 6 million USD. For Bevel Gearboxes, average annual production capacity 20000-25000 units, highestEver almost 30000 units, and average annual output value 20 million to 25 million CNY, approximately equal to 3 million to 4 million USD. Inspection equipments include motor with inverter drive system, height adjustmemt motorized lifting system, coordinate measuring machines, outside micrometers, inside micrometers, depth calipers, vernier calipers, digital calipers, hardness testers, digital noise meters, industrial infrared thermometers, digital speed measuring instruments, digital multimeters, and high precision clamp digital ammeter etc.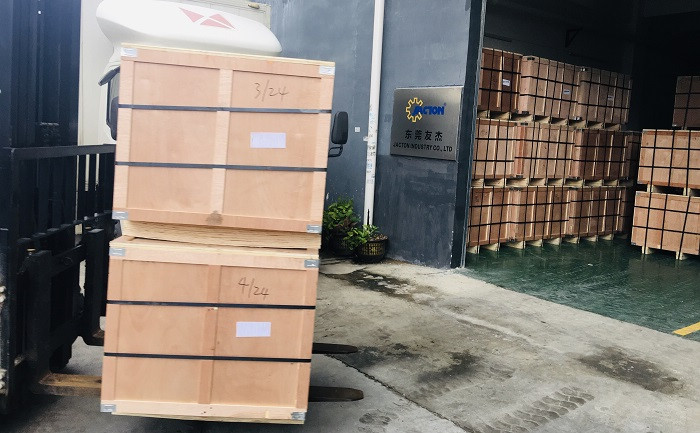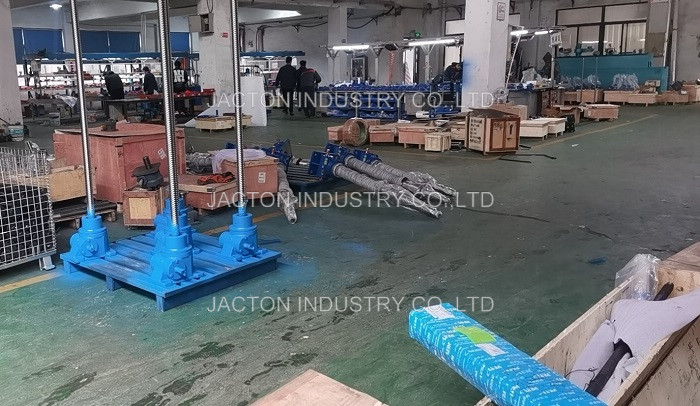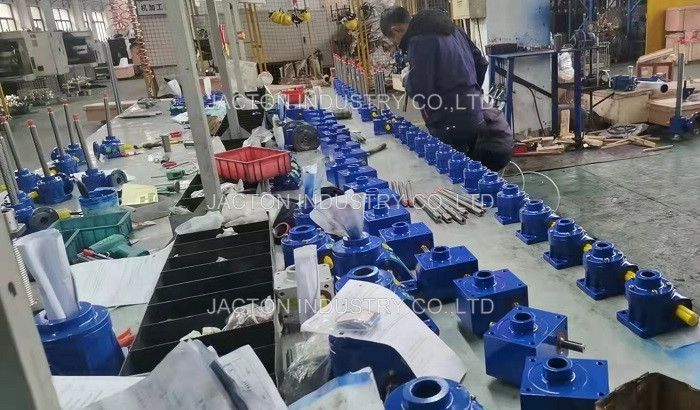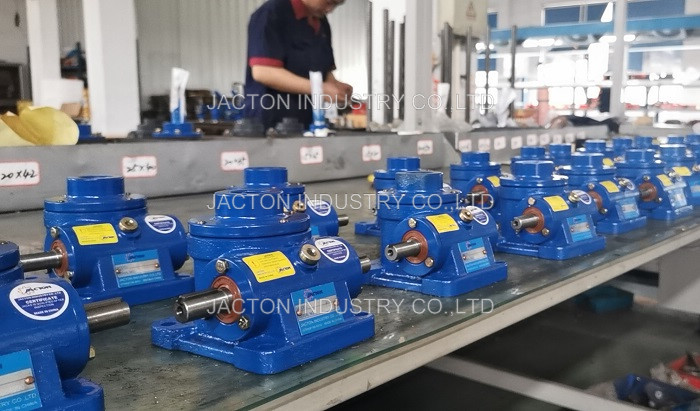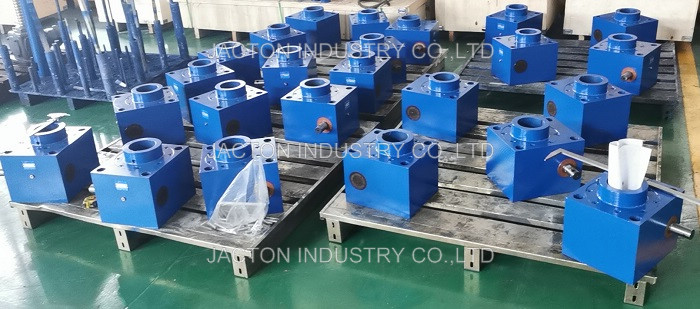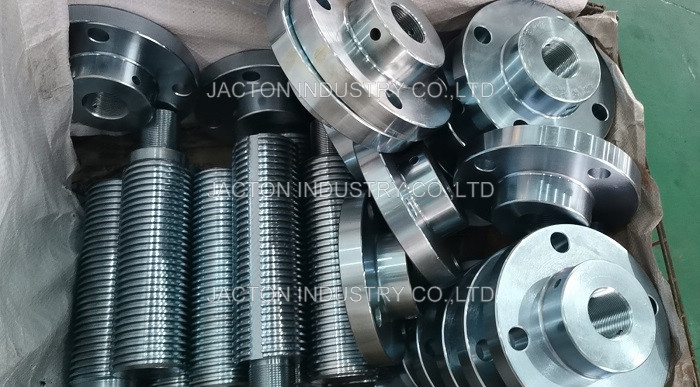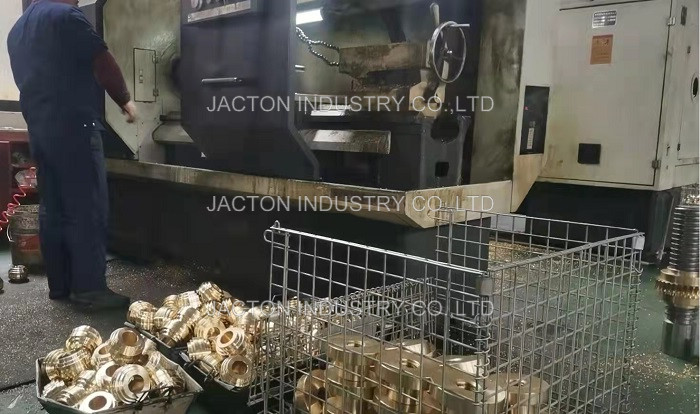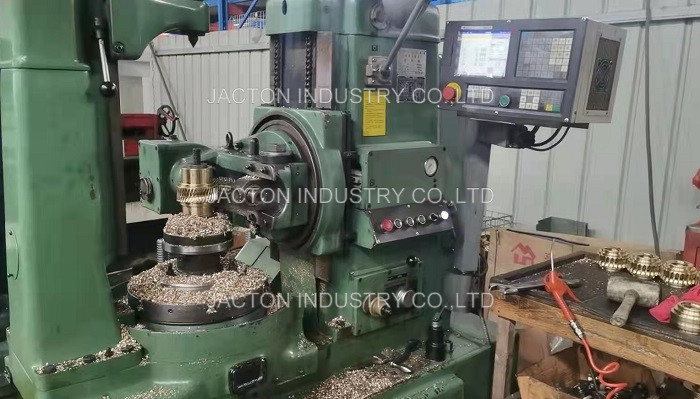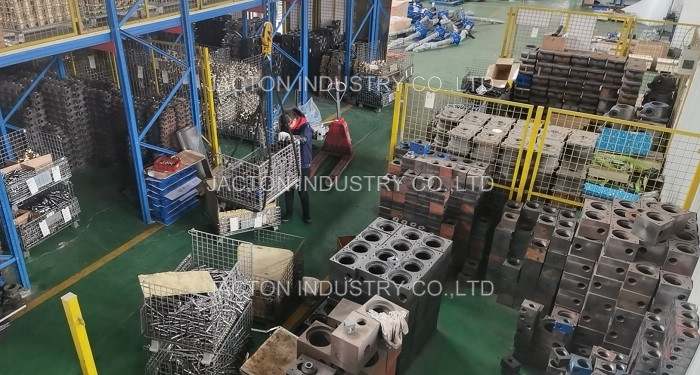 Finished Projects in Countries
* Stage and Orchestra Platform Lifts Projects: China, France, Australia, Netherlands, United Kingdom, Spain and Canada.
* Hydroelectric Power Station Projects: China,Vietnam, Australia, Malaysia, Russia, Nepal, Pakistan, Belgium, United States and United Kingdom.
* Solar Tracker Projects: China, Spain, Canada.
* Aircraft Maintenance Platforms and Docking Systems Projects: China, Pakistan, Singapore and United Arab Emirates.
* Bolted Steel Storage Tanks & Silos Projects: China, South Africa, Egypt, United States, Mexico, Russia, Ethiopia, Brazil and Vietnam.
* Satellite Dish Antenna Project(Elevation and Azimuth Positioning): China, Singapore, Malaysia and United States.
* Rail Wagon Repair & Maintenance Project: China, South Africa.
* Beverage Can Production Lines: China, Netherlands, United States, Thailand and Indonesia.
* Steel Pipe Production Line: China, Iran, United States and Turkey.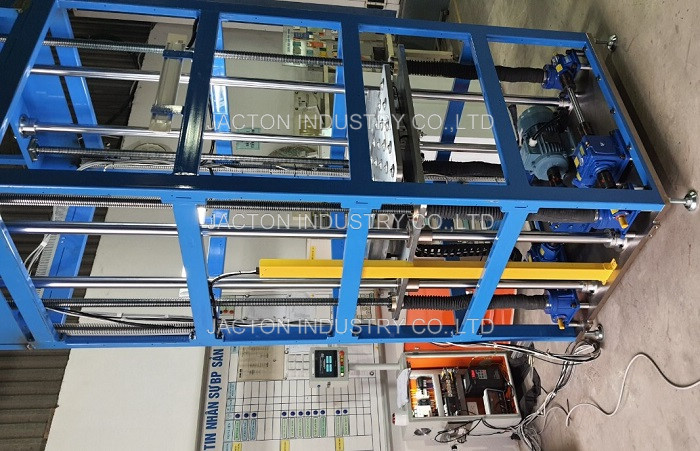 Customers in Countries
* Asia: China, Malaysia, Indonesia, Singapore, Pakistan, Philippines, Vietnam, United Arab Emirates, Thailand, Saudi Arabia, Iran, Turkey, India, Nepal, Yemen, Taiwan, Sri Lanka, Israel, Jordan, Kuwait, Qatar.
* America: United States, Mexico, Canada, Chile, Bolivia, Brazil, Colombia, Dominican Republic, Honduras, Costa Rica, Panama, Puerto Rico, Jamaica, Trinidad and Tobago, Aruba, Argentina, Peru, Venezuela.
* Europe: Russia, Germany, Turkey, France, United Kingdom, Italy, Spain, Ukraine, Poland, Romania, Netherlands, Belgium, Greece, Czech Republic, Portugal, Sweden, Hungary, Belarus, Austria, Switzerland, Bulgaria, Denmark, Finland, Slovakia, Norway, Ireland, Croatia, Georgia, Armenia, Lithuania, Slovenia, Estonia, Cyprus, Luxembourg, Iceland.
* Australia: Australia, New Zealand.
* Africa: South Africa, Egypt, Ethiopia, Nigeria.