JSL40 Bevel Gear Ball Screw Jacks Pictures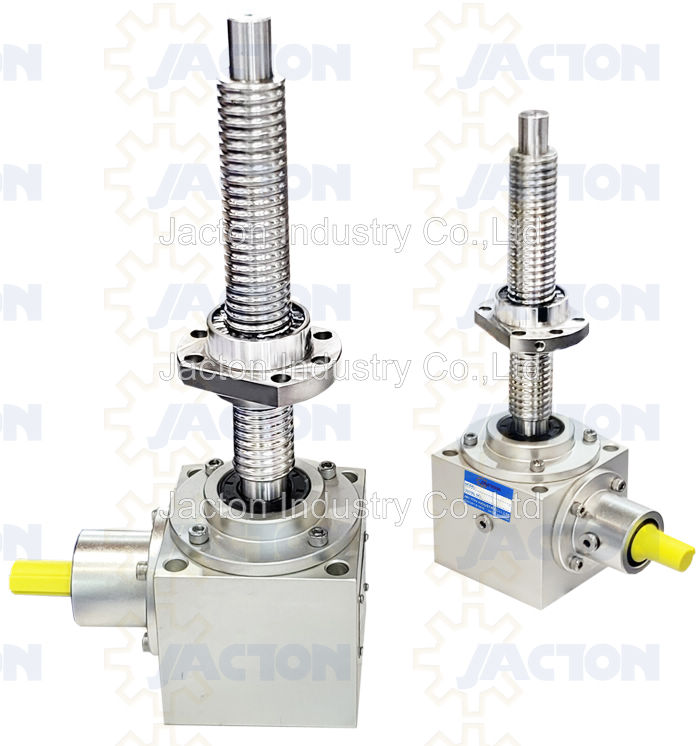 JSL40 Bevel Gear Ball Screw Jacks Specifications
Bevel Ball Actuators are designed for near-continuous duty operation. These are fastest jacks. Available in Translating and Rotating nut designs, bevel ball actuators act as miter boxes, making them an ideal choice for multi-jack systems. As many as three output shafts may be specified for mounting motors, limit switches, readout devices and other accessories.
Note:
all bevel gear ball screw jacks are without self-locking function, required a brake motor or external locking device to hold the position.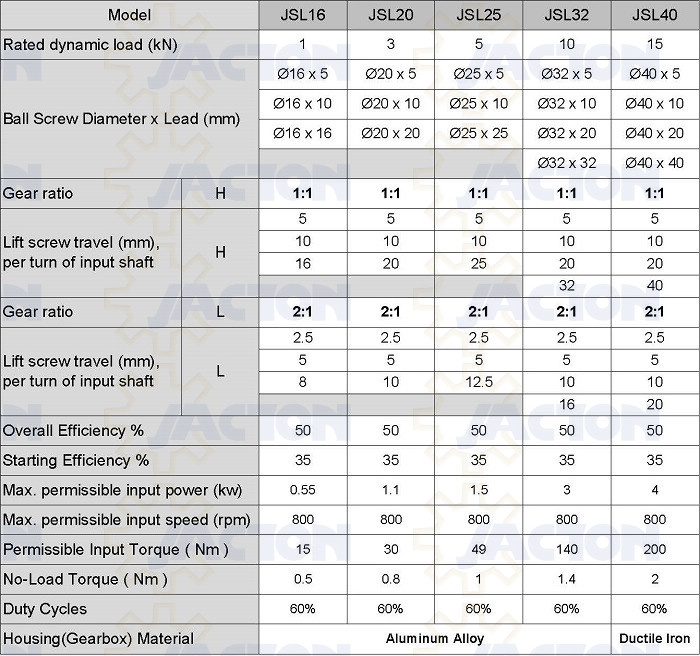 JSL40 Bevel Gear Ball Screw Jacks Dimensional Drawing
About 2D Autocad dwg, dxf assembly drawings, and 3D stp, step, model, igs, prt or catpart assembly drawings, please contact Jacton Industry directly.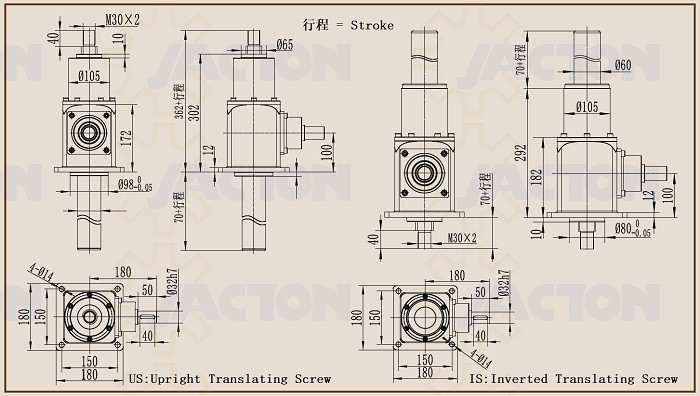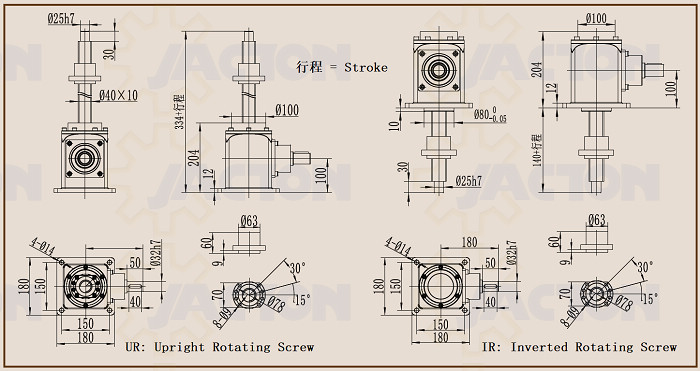 Dimensions are subject to change without notice.