The screw jack makes it possible to transform the rotary motion provided by an electric, pneumatic, or hydraulic motor or even a hand wheel, into linear motion that allows push or pull vertical lifting and horizontal positioning. They can be used to lift, pull, move, or align any type of load with perfect synchronism, which is difficult to achieve with other types of actuators.They can be applied either with vertical mountings facingup or down, or with horizontal mountings.

A handwheel is a convenient solution for manually operating a jack when using screw jacks in intermittent positioning applications. Note: clockwise rotation with lift screw moves down(retract), counter-clockwise rotation with lift screw moves up(extend).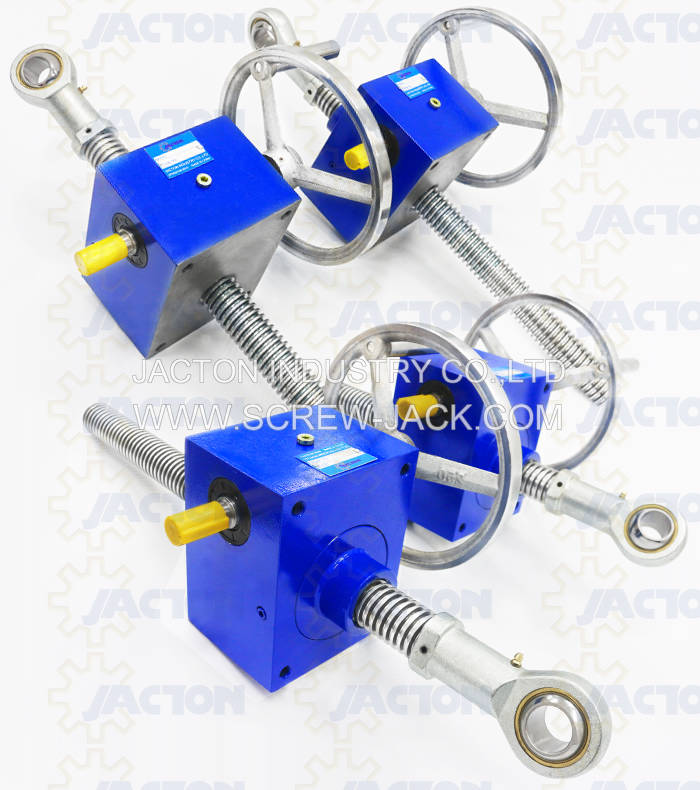 5-ton compact cubic screw jack, upright jack, 400mm stroke, rod end, and 300mm dia. handwheel manually.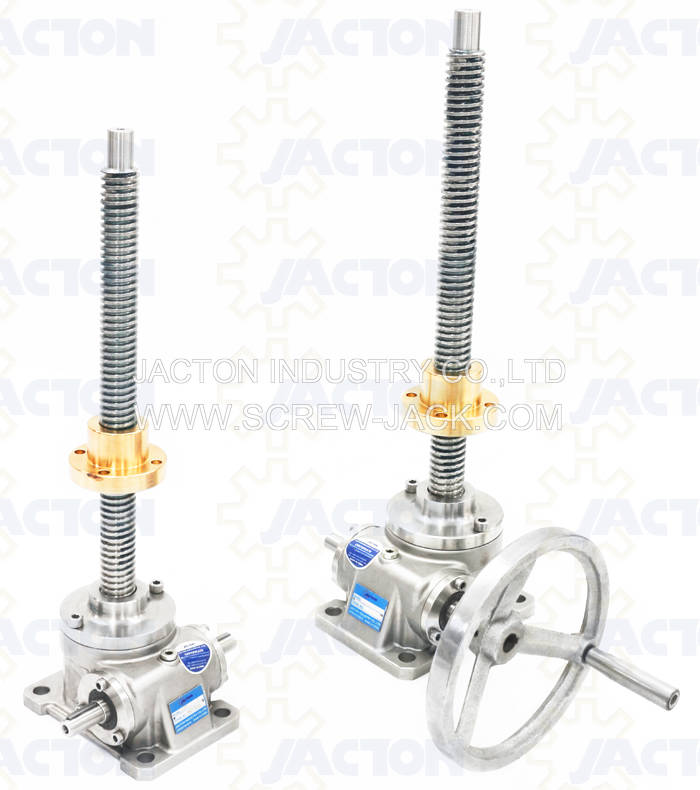 Complete stainless steel screw jack 5-ton capacity, 300mm travel, attached 300mm dia. handwheel for manually operating.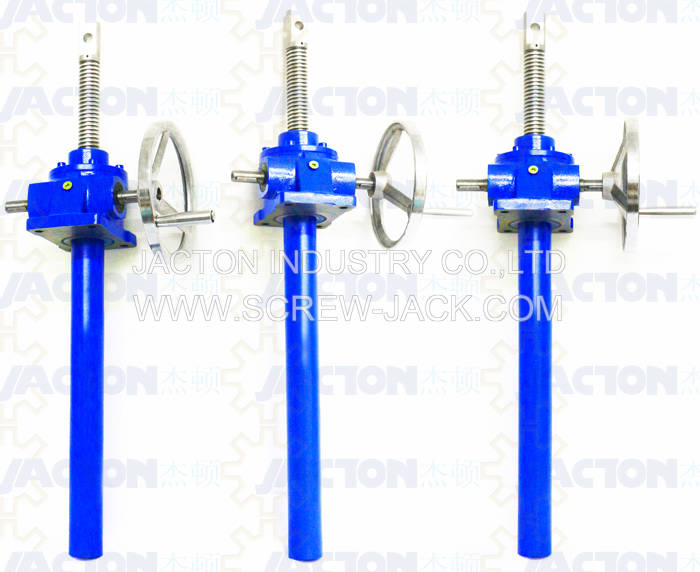 3-ton upright screw jack, 750mm stroke, clevis end, protective tube, and 200 mm dia. handwheel for manual operation.
If you have new machines or potential projects and would like to learn more information and price about high quality
Hand Wheel Screw Jack
, contact us today with your requirements. Our teams are looking forward to working with you.
Important Note:
most of our standard products with stock components, in other words, in stock and fast delivery.