Motorised Screw Jack can be used as linear motors, linear actuators, or mechanical lifts depending on type of motion. They can be used to push, pull, tension, lock, unlock, tilt, pivot, roll, slide and lift or lower loads, anything from a few kilos to thousands of tonnes.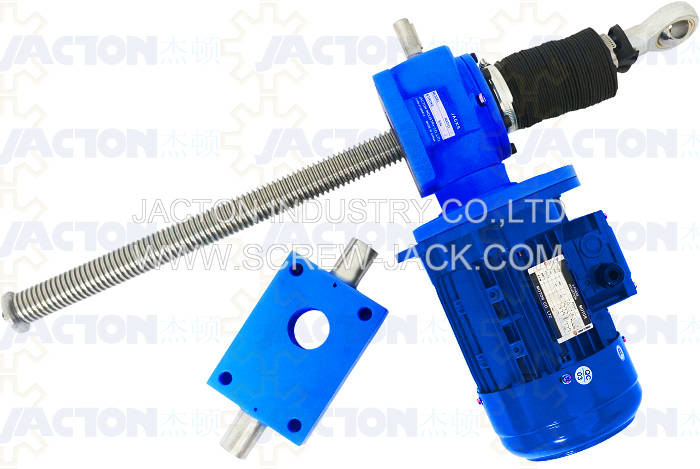 Singapore customer upright 5 ton motorised jacking screws 900mm stroke, attached motor flange, 1.1kw 3-phase motor, bellow boots, rod end bearing and swivel plate.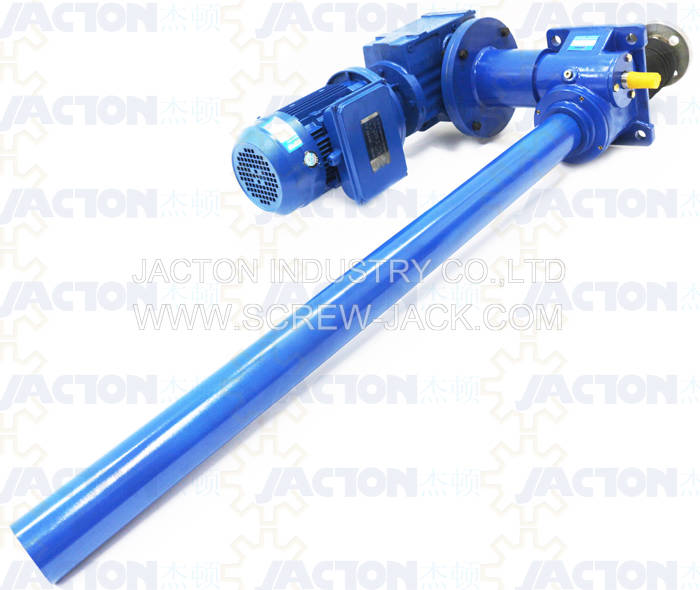 Iceland customer inverted 10 ton motorised lifting screw jack 1200mm stroke, accessories: motor flange, right angle bevel gearbox, single phase motor, protect tube and bellow boots.