A hand wheel is a convenient solution for manually operating a jack when using self-locking trapezoidal screw jacks in intermittent positioning applications. Hand wheels are available in a range of diameters from 125 mm to 500 mm and can be adapted for use on screw jacks up to the 20-tons capacity model.



Most of hand wheel manual screw jack is main a

pplication in

e

mergency conditions, for example, sluice gate motorized jack, when power failure, the jacks can be operated by manually via a hand wheel.

Or

where electricity or power generators is inconvenient or dangerous.

Or light weight, low duty cycle, short travel stroke, minute adjustment, slow travel speed and intermittent positioning applications.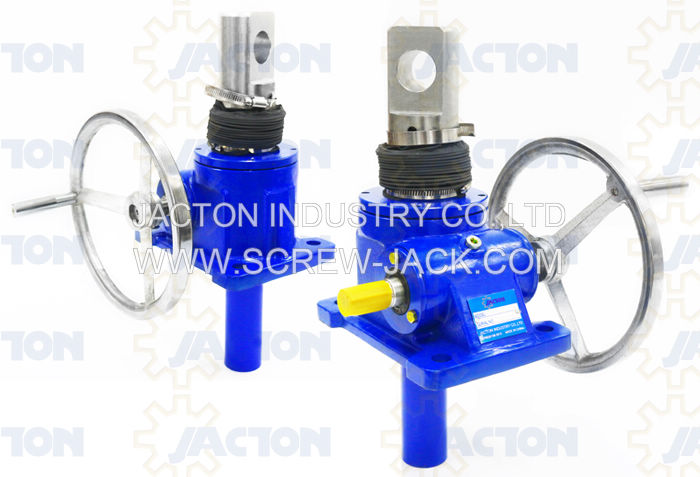 Upright 5-ton machine screw jack with hand wheel for manual operated, 250 mm travel length, accessories include clevis end, bellow boots, protect tube, and 300mm handwheel.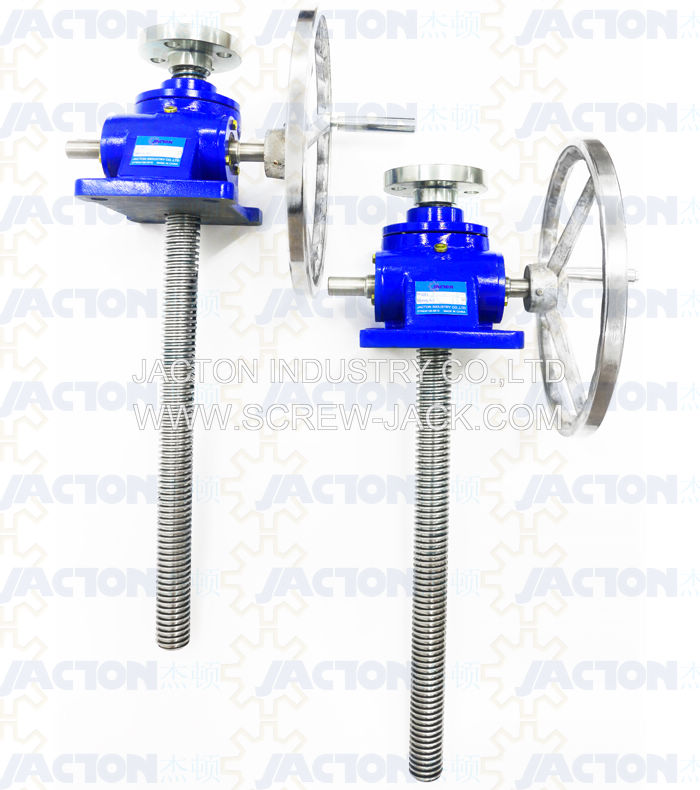 10 t jack, upright mount, 20" stroke, top plate, and 300mm handwheel for manual operation.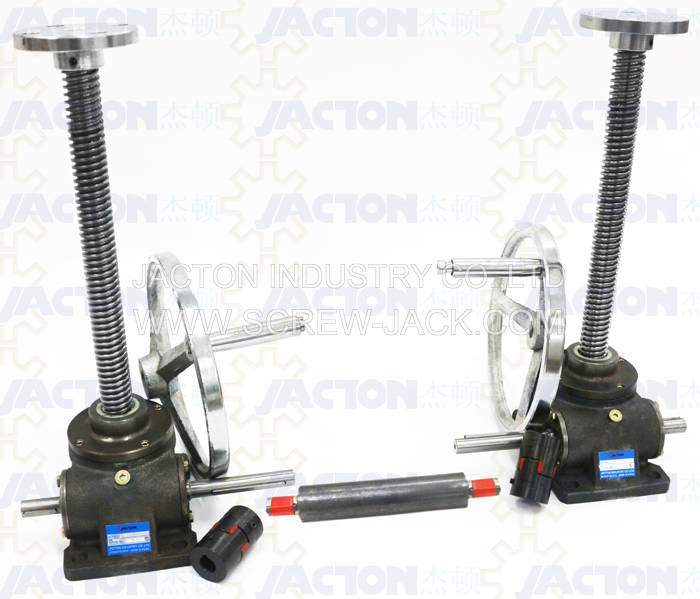 Complete no paint 2.5 ton screw mechanism kit for crank table base height adjustment, 350 mm lift height, top plate, 200 mm hand crank for manually operated.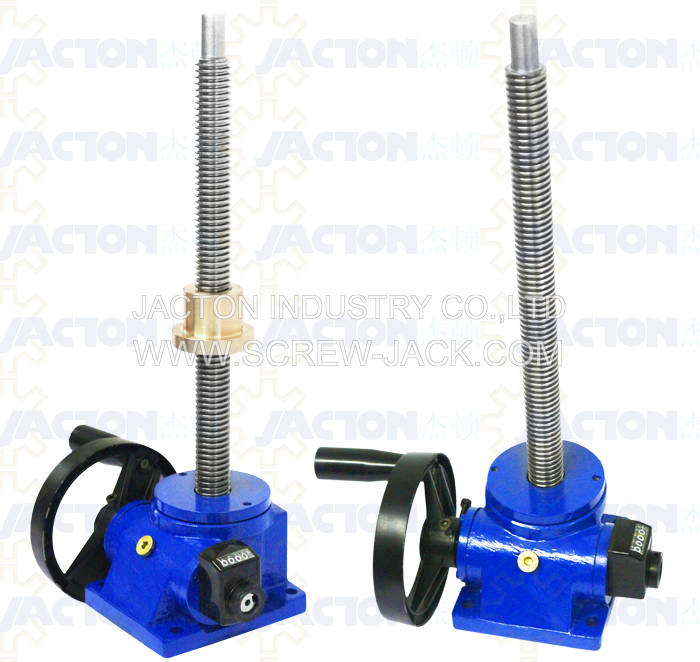 Miniature 1-ton screw jack, self lock, 12" stroke, upright mount, translating screw, rotating screw design, attached position indicator for precision positioning, and 160 mm dia. hand crank for hand operating.

If you have new machines or potential projects and would like to learn more information and price about high quality
Manual Screw Jack
, contact us today with your requirements. Our teams are looking forward to working with you.
Important Note:
most of our standard products with stock components, in other words, in stock and fast delivery.