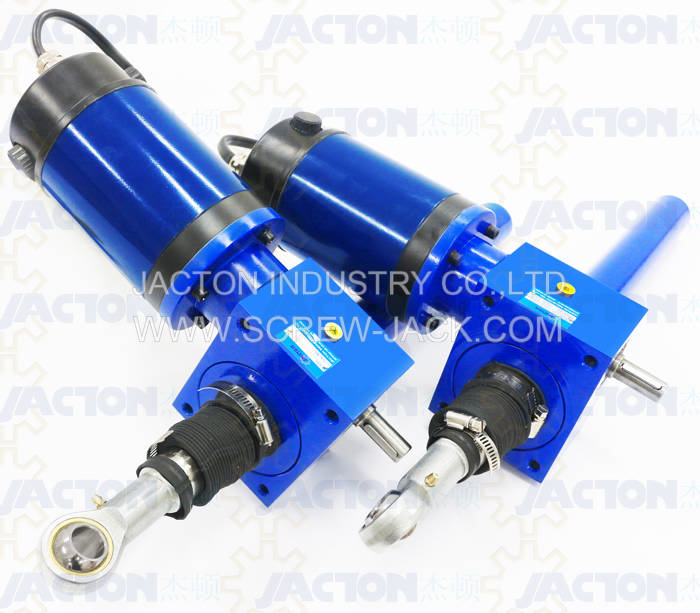 New Zealand customers upright 2.5 ton electrically industrial worm motorized screw jack 12" stroke, attached 12v dc motor, motor flange, protective tube, bellow boots and rod end bearing.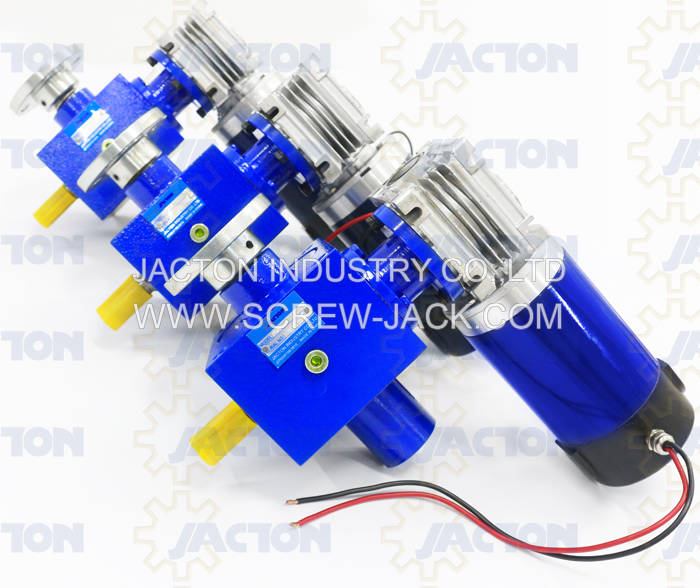 Spain customers upright 2.5 ton worm wheel motorized travel jacks 50mm stroke for solar tracking system, accessories: motor flange, worm gearbox, protective tube, 24v dc motor.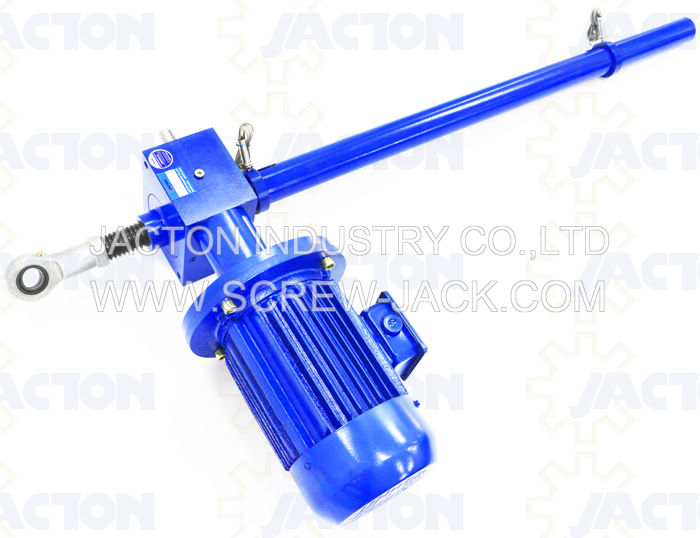 Mexico customer upright 5 ton worm gear driven motorized screw jack 1100mm stroke, accessories limit switches, motor flange, double speed motor, rod end and protective tube.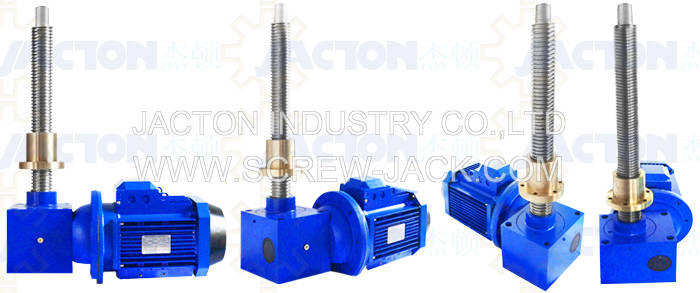 Canada customers upright 15 ton electric screw jack actuators 1000 mm long stroke, attached lifting nut, motor flange and 4kw 3-phase motor.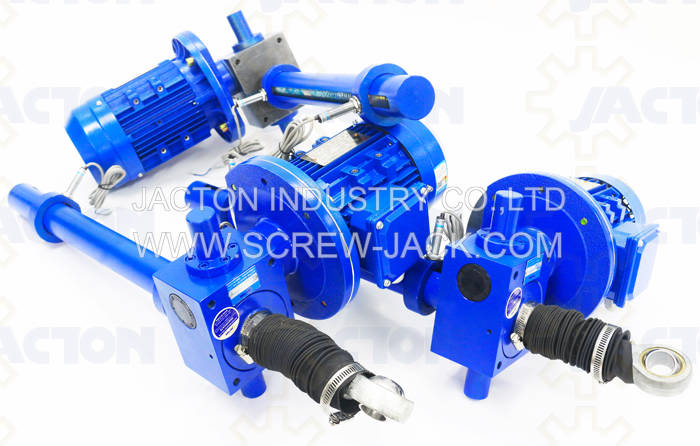 Vietnam customer upright 2.5 ton high precision worm gear motorized screw jack 380mm stroke, attached limit switches, electric motor, motor flange, swivel shafts, protective tube, bellow boots and rod ends.
If you have new machines or potential projects and would like to learn more information and price about high quality
Motorized Screw Jack
, contact us today with your requirements. Our teams are looking forward to working with you.
Important Note:
most of our standard products with stock components, in other words, in stock and fast delivery.